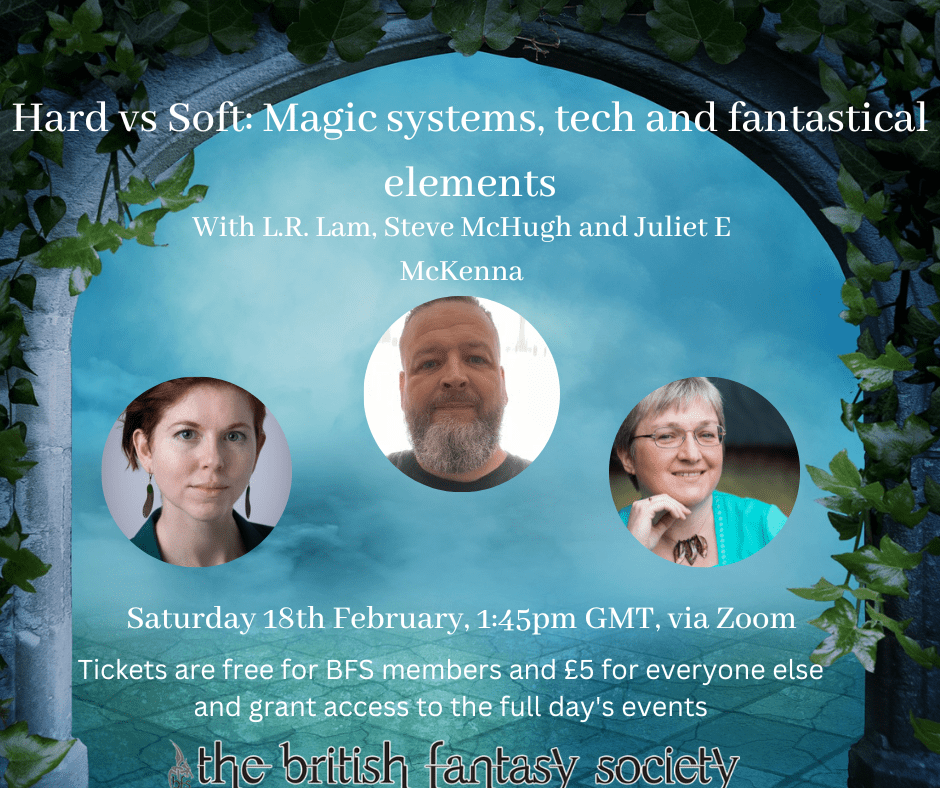 We are delighted to announce the second panel for our event on Saturday 18th February, Hard vs Soft: Magic Systems, Tech and Fantastical Elements. Have you ever wondered what people mean when they talk about hard vs soft magic systems? Or been curious about the benefits and pitfalls of each? Then join three wonderful authors as they discuss the approaches they take and why.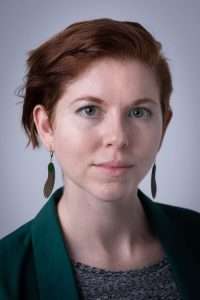 L.R. Lam was first Californian and now Scottish. Lam is the Sunday Times Bestselling and award-winning author of Dragonfall (the Dragon Scales trilogy), the Seven Devils duology (co-written with Elizabeth May), Goldilocks, the Pacifica novels False Hearts and Shattered Minds, and the Micah Grey trilogy, which begins with Pantomime. They are also a lecturer on the Creative Writing MA at Edinburgh Napier University.
Lam has previously written as Laura Lam.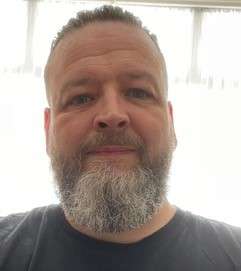 Steve McHugh is the bestselling author of Urban Fantasy and Science Fiction, including Hellequin Chronicles, Rebellion Chronicles, and Riftborn series. His novel Scorched Shadows was nominated for a David Gemmell Award for best novel in 2018. Born in Mexborough, South Yorkshire, McHugh currently lives with his wife and three daughters in Southampton. Visit his website at http: //stevejmchugh.wordpress.com.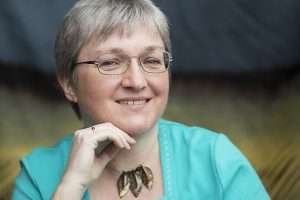 Juliet E. McKenna is the author of 15 epic fantasy novels set in the world of Einarinn,  as well as several novellas and countless short stories ranging from SF to steampunk and alternate history. Her contemporary fantasy Green Man novels, published by indie Wizard's Tower Press, have sold over 28,000 copies since 2018. She has been a judge for the World Fantasy Awards, the Arthur C. Clarke Award, the James White Award and the Aeon Award, and has, herself, been shortlisted for the British Fantasy Award and the BSFA Award for Best Novel. In 2015 she was awarded the Karl Edward Wagner Award for special achievement by the British Fantasy Society. She is a regular at science fiction conventions, and is a 3rd Dan Aikido black belt.
Tickets are free for members and £5 for everyone else. They grant access to the full day of events and you can pop in and out as you please. Tickets can be booked here. In addition to this panel, we have Approaches to Worldbuilding with Stephen Aryan, Neil Williamson and J.E Hannaford (sadly Sunyi Dean can no longer join us), and an interview with master of worldbuilding, Adrian Tchaikovsky. There's also one more panel to announce, along with readings throughout the day and an open mic session. So what are you waiting for?
Not a member yet? We plan to run four of these events throughout the year along with a series of online workshops, in person meetups, plus members receive copies of our publications BFS Horizons and the BFS Journal. Now would be a great time to sign up!