THE FURY OF KINGS by R.S. Moule from Second Sky Available for Pre-Order #BookReview #Fantasy
THE FURY OF KINGS by R.S. Moule.
Second Sky, ebook. £1.99.
Reviewed by Elloise Hopkins.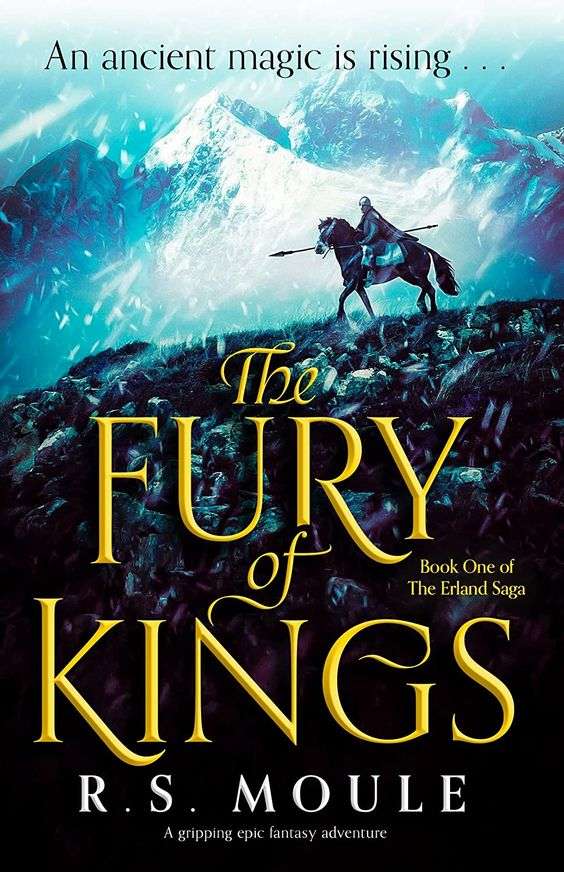 Gelick has the blood of kings. They say that Eyrispeak has no summit and can be seen from everywhere. A Lutum, coming of age, Gelick's time has come. He must ascend the mountain and return a man… if he returns at all. Not all of them do. Magic is changing, and dreams shift. A thief sets his sights on too high a prize, and a cruel and ageing king refuses to yield.
In Violet Hall, 11-year-old Pherri is not too young to realise that something is brewing. Daughter of the famous Andrick Barrelbreaker, King Hessian's military advisor, and herself the king's niece, Pherri – as usual – is sent off with her tutor. Meanwhile, her brothers get to hear the news that this very day called their father away so early and saw him return in a rage. Pherri decides that this time she will not be left out.
Rymond Prindian, the morning after a 'more-sensible-than-some' night before, is rudely awoken to discover he is next in line to the Erland throne. Being king has never been one of Rymond's life goals, much to his mother's disgust, and by the look on her face, she has already hatched a plan. How is he going to get out of this one?
This first book in The Erland Saga places female characters equally on its pages and weaves a compelling and engrossing narrative framed by the mystery of Eyrispeak. In the setting of ancient, patriarchal societies, we have power struggles, a magic system that has only begun to be revealed, and a fiery cast of characters that begin cold, detached and ruthless before cleverly growing on you, leaving you as charged for their success as they are themselves.
The Fury of Kings is the first in a new series from digital publisher Second Sky. By the end of this debut, it is clear that Moule is an author unafraid to make the hard choices and take his characters along the paths of dark deeds and bleak outcomes. Slow to start, it nevertheless delivers bold writing that fits well among its grimdark fellows and promises much more to come.