The Finery by Rachel Grosvenor from @fly_press #BookReview #Dystopia #DystopianFiction
The Finery by Rachel Grosvenor
Fly on The Wall Press, ebook, £4.79
Reviewed by Sarah Deeming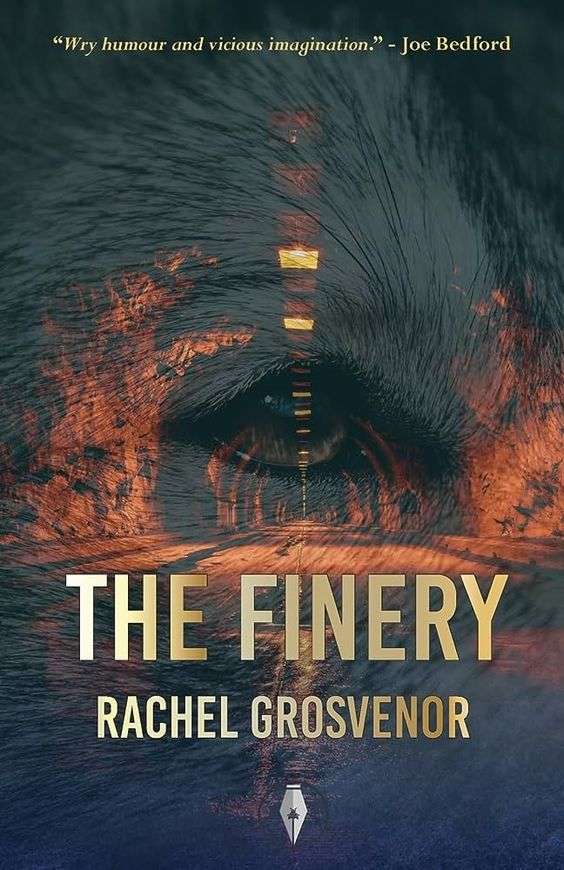 The Finery are here to help you. To make your life easier. They control who has access to certain materials from the library, so you don't have to worry about coming across something you shouldn't. They organise your retirement to the countryside to make things easier for you in your advancing years. They make sure everyone only has the necessary number of bedrooms and downsize or take in a lodger if someone has more than they need. Yes. The Finery are here to make your decisions, so you don't have to, and troublemakers will be fined.
Professor Wendowleen Cripcot has one more bedroom than she needs, but she's over a hundred years old and never needed someone to tell her what to do, like take in a lodger or retire to the countryside, but that is exactly what the Finery is telling her to do. However, after a lifetime of rebelling against the authorities, Wendowleen isn't about to start giving in now and embarks on a journey of sticking it to The Man again.
The Finery is a real gem of a story with many things going for it. Firstly, Wendowleen is brilliant. She is an independent older person, going about her daily life with her companion wolf, Wolf, to help her with the housework and keep her company. She is unfussy and outspoken but also a little foggy with age-related forgetfulness. She can be easily distracted by promises of a nap, but her tongue is a sharp weapon for dressing people down no matter how tired she is. I loved her energy immediately.
The second thing that struck me was the Finery itself. It is an organisation, not the police, but alongside the police, recruiting uneducated youngsters and promising them a decent wage to ensure the Finery's rules are adhered to. They have a very anti-education agenda. Everyone answers to the Finery, even the police, so with unchecked power comes arrogance, and older people like Wendowleen are bullied by teenagers who believe their uniform makes them untouchable. I was outraged on Wendowleen's behalf, and when the reader sees how the mayor is manipulated or threatened into signing documents that grant the Finery more powers, I was furious. Grosvernor created such petty, self-righteous thugs I was ready to protest in the streets with the other characters myself due to the things the Finery wanted control over.
The Finery is a book about control. The control we allow governments and police to have over us by acquiescing to all their demands and rules while they live by a completely different set of rules. The control we exert over family in the name of love, thinking we know what is best while ignoring their viewpoint entirely. The control we have over our own lives and the sacrifices and gains that come through rebellion. That it is told through the eyes of an older character just made the message more poignant, and ultimately, Wendowleen must accept some responsibility for what has happened. It put me in mind of George Orwell's Animal Farm.
I found The Finery to be a well-written, thought-provoking wake-up call so we don't sleepwalk into complete control by those who only have their best interests. Highly recommended.