We All Have Teeth by C A Yates
We All Have Teeth by C A Yates
Fox Spirit Books, pb, £8.99
Reviewed by Sarah Deeming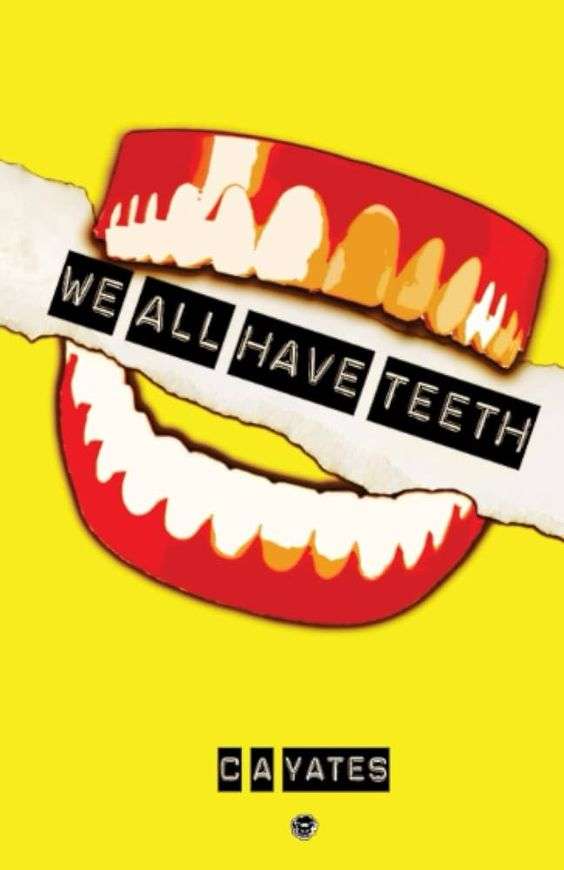 With a bright yellow front cover and a set of pop art teeth on the front, you could be forgiven for thinking We All Have Teeth is a collection of funny stories, potentially with a running theme about teeth and/or mouths. You would only be half right. Every story does involve teeth or the mouth in some way, but this is not a collection of funny tales you can tell to your gran. This is a collection of dark stories about teeth.
The first thing that struck me about the stories, all of them, was how clean they were. Short stories are not an easy medium. You only have a finite amount of words for world-building, character development and plot. Yet, despite this, Yates creates a world different yet similar to our own, using carefully selected words of otherness in her descriptions to create something unique. Tuna Surprise is about an underwater theatre owner watching a faded star regain her youth and vigour, sticking with him while all the other fish starlets leave him. This is an unfamiliar world to us, but Yates makes it accessible in her descriptions, and I was impressed at how clearly her worlds come to life. I have no doubts she is a master world-builder. A Treacherous Thing is another example with a Lynx bodyguard/assassin in a world of canines and felines taking the place of people. Throughout the collection, there are underwater worlds, insect mobsters, werewolves, and angels and demons.
The second thing that struck me was Yates' skill at misdirection. A lot of her stories start out one way and finish another. It might seem like a story about a housewife angry her husband is cheating on her, but that is not the story at all. Or the story about the aged drag queen that has nothing to do with drag queens. The true story behind the start reveals itself over a few startling revelations that seemingly come out of nowhere but were foreshadowed all along. This is where my favourite story, How to Be the Perfect Housewife, excelled. This skill kept me from becoming accustomed to Yates style and being able to predict how the story would go, this misdirection kept me engaged and made each story unique.
Short story collections are seeing a resurgence, with more of them hitting the shelves and demanding our attention. It's very rare for every story to hit the mark, but We All Have Teeth does, which is why it is worthy of your attention. Be warned, these are horror stories that involve teeth in some way; those of a weak disposition, you have been warned. But none of the violence is gratuitous; it is all reasonable within the rules of the world Yates has created, thus elevating her work above that of other horror collections that rely on jump scares or gore. Yates creates horror in the every day, building suspense and slapping us with surprises.
We All Have Teeth is a masterclass in writing short stories and deserves a place on your bookshelf. Highly recommended.