Titanium Noir by Nick Haraway from @CorsairBooks #BookReview #SciFi #DystopianFuture #DetectiveNoir
Titanium Noir by Nick Haraway
Corsair, HB, £18.19
Reviewed by Sarah Deeming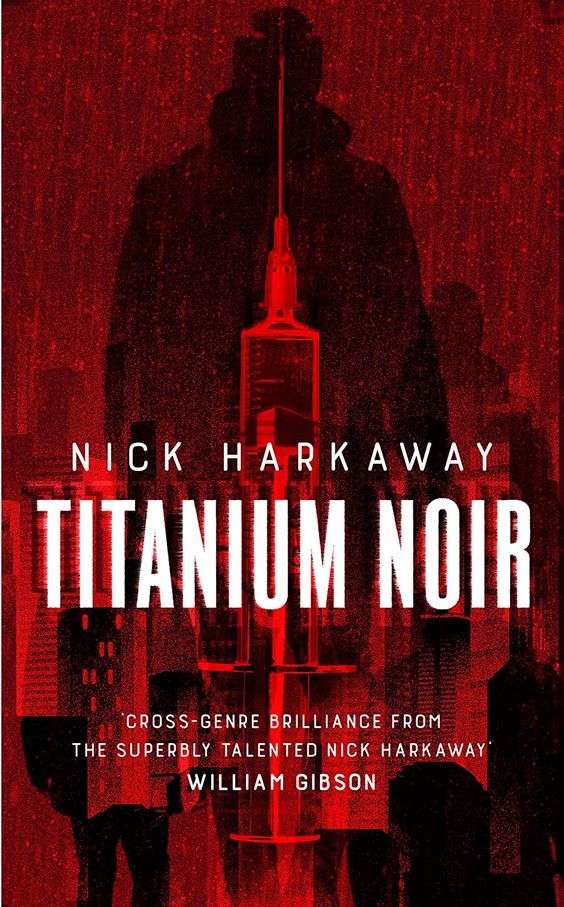 Cal Sounder is occasionally hired by the police as a specialist detective when certain sensitive cases need a special touch. Thanks to a controversial new gene therapy drug, T7, there are a few thousand elite Titans. Taller, stronger and bigger in every way, Titans are men and women rich enough to buy themselves out of death. So when one does turn up dead, Cal has the right insider knowledge and connections to investigate it without becoming public knowledge, especially because his ex-girlfriend, Athena, is not only a Titan herself but also the daughter of the man who invested T7, Stefan Tonfamecasca. But when a Titan turns up murdered, then even Cal must think differently to find a killer before they strike again.
Titanium Noir is one of those books that comes out of nowhere and smacks you across the mouth. Written in the first person, Cal's is the only voice, and it is so distinctive and unforgettable the book is impossible to put down. By the end of the first scene, I was already rooting for Cal with his down-to-earth, sarcastic, trash-talking approach to life. He riles the police up because he can, but never so far that things really get out of hand. He is tough when necessary, gentle at other times, insightful, jaded and vulnerable. I was utterly drawn in by him and swept along in his journey.
There are two strands to this story. The first is the murder of a Titan living the most unTitan-like life ever, living in a small apartment and working at the university instead of the glitz, glamour, and elitism that comes from being able to afford to be a Titan. It reads like a detective noir, as you would expect from the title. There are many rich, memorable characters, from the hard-as-nails female nightclub owner to the battered damsel-in-distress, the club singer with a heart of gold and the privelieged college boy struggling with his family's expectations. It is all so familiar, and the added sci-fi element of the Titans and updated technology brings a freshness, so none of the characters is a cliche. Titanium Noir is a perfect blend of sci-fi and detective noir genres.
The story's second strand is Cal's relationship with the Titans, especially Athena and her father, Tomas. Obviously, everything is connected; this is a story about a dead Titan, so it makes sense the man who invented T7 appears in it is right, but it also provides us with a deeper look at Cal and why he dislikes the Titans so much. Every tale gets in the case takes us closer and closer to the truth without giving away who killed the Titan until right at the very end. As someone who loves crime stories, I was satisfied in all aspects. I can see it as the start of a series, and I would be an immediate devotee, but I would also appreciate it if it remains as a stand-alone; the ending is that good.
Titanium Noir is a really special book full of twists and turns and unforgettable characters. It is well-paced and full of amusing quips or heartbreaking revelations, and it was impossible to put down. Highly recommended.