PLAYING THE WITCH CARD by K.J. Dell'Antonia
PLAYING THE WITCH CARD by K.J. Dell'Antonia.
Titan Books. p/b. £8.99.
Reviewed by Elloise Hopkins.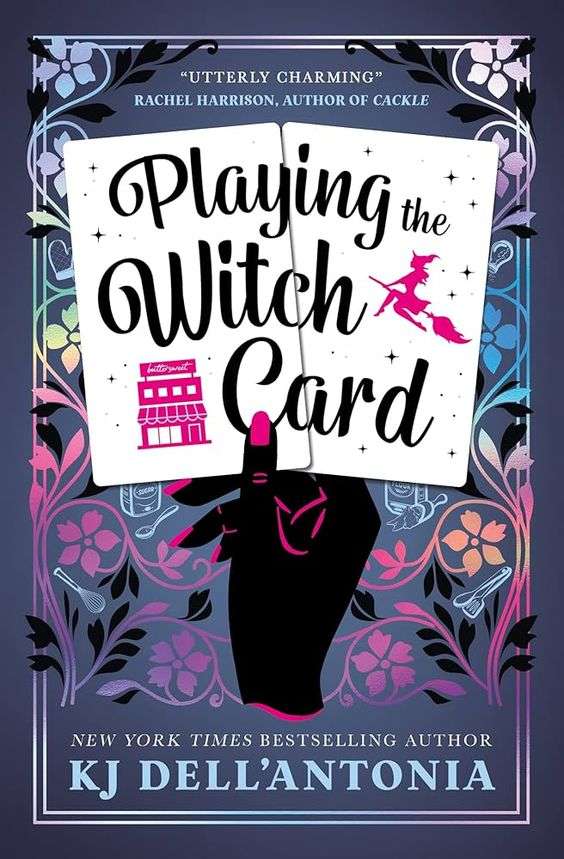 Flair Hardwicke made the choice to return to her childhood home in Kansas. Unfortunately, she was not exactly welcomed back to Rattleboro with open arms. Unfortunately, the move involved taking her daughter, Lucie, away from her father and their life in St. Louis. And unfortunately, Flair now finds herself plagued by everything she once had the strength to walk away from.
With her bakery business far from booming and her teenage daughter less than impressed with their new life, Flair has little choice but to step into her grandmother's footsteps and dive head-first into the town's famous Halloween celebrations. She walked The Rattlebones Trail once, long ago. Once was enough, but try as she might, Flair will not be able to avoid it this time. She strived so hard to put magic out of her life, but the magic is not yet ready to let her go.
Playing the Witch Card is the perfect story fora Halloween season; curl up with a hot chocolate kind of read. Dell'Antonia paints the settings in rich detail, from Flair's bakery and her all-important Tarot card cookies to her estranged mother's travelling show and all of the magical elements that come in between. There are cards to be read, curses to remove and relationships to wrestle back on track.
The narrative follows Flair as she rails against the magic and her past and through the highs, lows and frustrations of mothering, witching, running a business and repairing the tatters of her own relationships and those around her. This is a story of rivalries and power struggles and the complex holds we can have over others, though ultimately wrapped up in a homely mother-daughter reunion and a tale of self-discovery and self-acceptance.
.
.