All THE HOLLOW OF THE SKY by Kit Whitfield @JoFletcherBooks #BookReview #Fantasy #Fey
All THE HOLLOW OF THE SKY by Kit Whitfield
Jo Fletcher Books, 620 page HC, £20.00
Reviewed by Pauline Morgan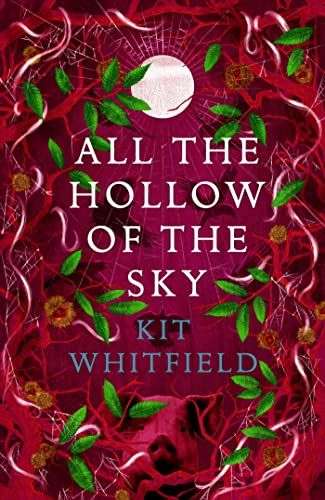 In most lore, it is generally accepted that the fey have an antipathy towards iron. It makes sense, then, for blacksmiths to be the people to go to if you have a problem with the Kindly Folk. Kit Whitfield introduced us to the family of fairy-smiths in her novel, In the Heart of Hidden Things. The setting is undetermined, but pre-Industrial when belief in the fey was very strong. The place is the Midlands, suggested by references to Kidderminster as a nearby town but in the rural countryside. If anyone has a problem with the Kindly Folk, the local fairy-smith is asked to help.
Matthew Smith is the blacksmith of the village of Gyrford. His son, John, is, at this point, twelve years old, and some believe he has been fairy-touched because he sees the world slightly differently from everyone else. He does, however, try to do the right thing. As All The Hollow of the Sky opens, Matthew is telling John the history of his family, starting with Great-great grandfather Clem. When Clem was a newly married fairy-smith, one of the Kindly Folk chose him as a friend. Ab's idea of friendship was to gift his children with fey attributes.
While the start of the events outlined in this novel begins with Ab's 'helpfulness', an important part of the family history is Jedediah's story. He is the elder, largely retired fairy-smith and grandson of Clem. His mother, Constance, is Clem's firstborn daughter. She married Corbie Mackam, the second son of a farrier family in a neighbouring village. Despite getting a forge of his own, he resented being trapped in his marriage and showed himself to be a cruel, selfish man, some of which was blamed on Ab. Eventually, Ab was trapped inside a hollow oak, and a few days later, Corbie disappeared.
The background story is necessary as strange things begin to happen around Gyrford culminating in Ab's escape from imprisonment and the reappearance of Corbie apparently the same age as when he disappeared and younger than his son. It is partly John's way of seeing life from a different angle that helps Matthew and Jedediah solve the problem.
This is a delightful novel with a well-depicted cast of characters. The land is touched with magic, and so is the writing. It is a worthy sequel to In the Heart of Hidden Things, and I would happily read more about this family of fairy-smiths.