There are a variety of ways that you can write for us – read on to find out more.
BFS JOURNAL
Features and non-fiction
Editor: vacant

BFS Journal is a periodical devoted to non-fiction. We are looking for anything that will interest the members of the British Fantasy Society, in particular interviews, overviews, critiques, biographies, histories, opinions, ruminations, and so on. We do suggest you contact us before writing any substantial article, to check on suitability and word count. Our readers are generally quite knowledgeable when it comes to fantasy, so don't be afraid to suggest topics slightly off the beaten track. 
Academic articles for the BFS Journal should be between 2500 and 6000 words. We prefer nearer the former, as this is about the size of a conference paper. References in the text should be (Author, Date of Edition) with a full publication listing for the bibliography given for each article at the end. Please don't use footnotes in your submissions.
Supply any images as separate files. Use letters in the filenames to indicate the preferred order (e.g. a-arrival.jpg, b-conversation.jpg, c-departure.jpg).
Publishers should note that we are always on the lookout for suitable people to interview. We might also be interested in providing our readers with previews of forthcoming non-fiction titles.
Letters to the Editor
We are always interested in publishing correspondence from BFS members, on any aspect of the society, not just the BFS Journal itself.
Submission: via this form
Email Queries: bfsjournal@britishfantasysociety.org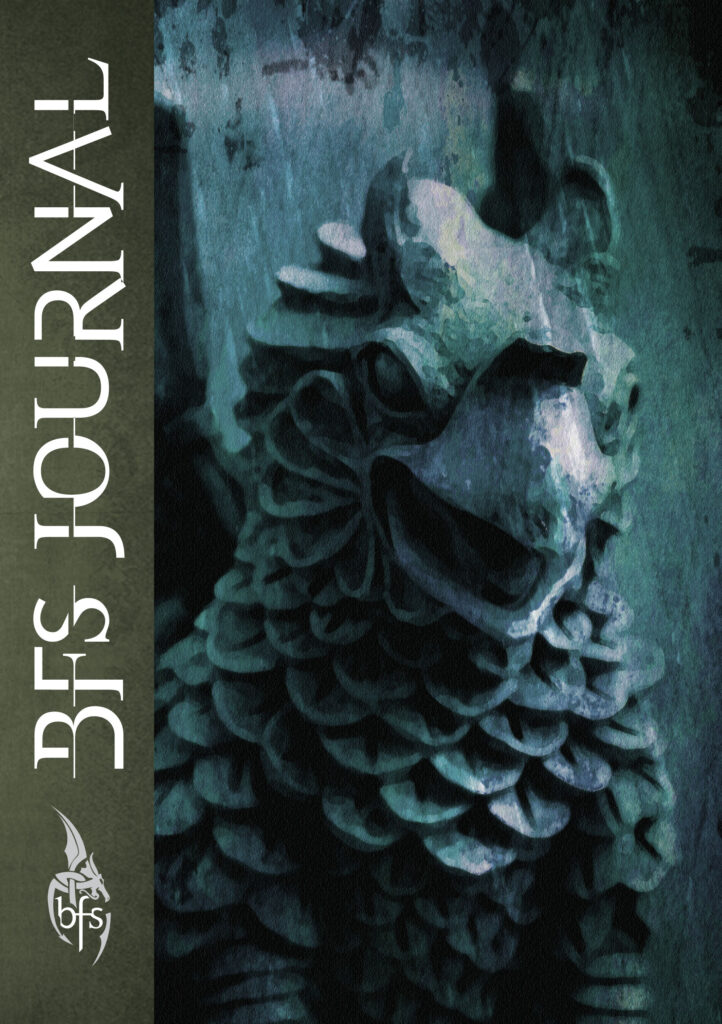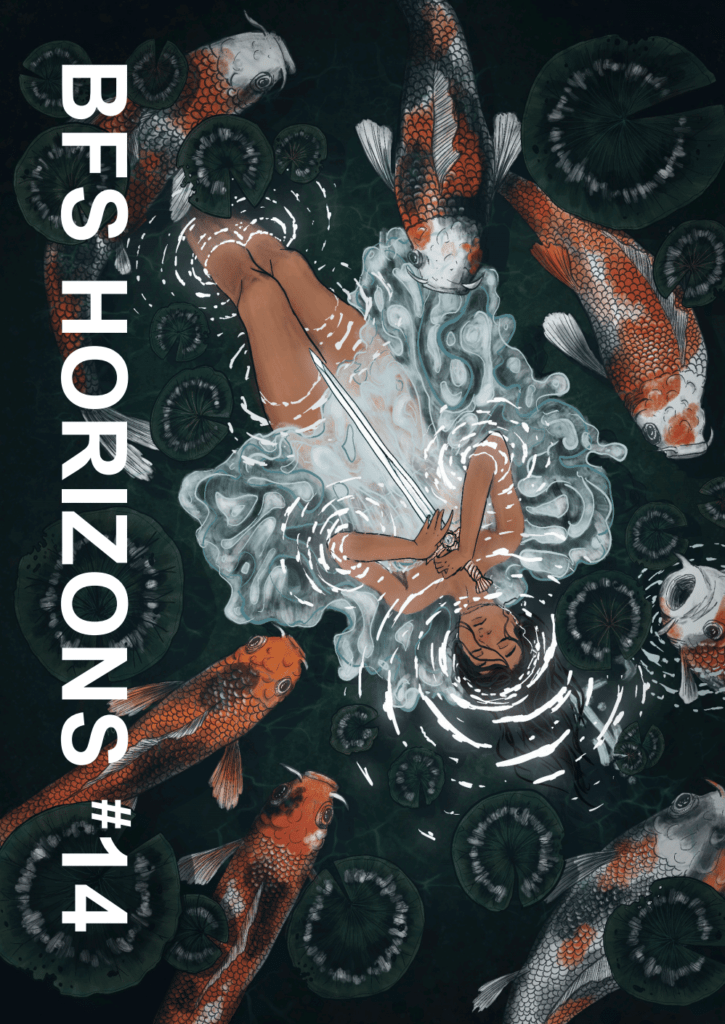 BFS HORIZONS
Fiction, poetry, and art
Fiction editor: Pete W Sutton
Poetry editor: Ian Hunter
Art editor: Jenni Coutts
BFS Horizons is devoted to fiction and poetry. We are also keen to showcase new artists for covers and internal art.
All submissions must be in English. If you're a member of the BFS, please let us know in the submission information.
Fiction:

We're mainly looking for stories of 500 to 5000 words, but will consider more if you ask in advance. Authors don't have to be British, although it would be great if stories have a thread linking it to these isles. Our definition of 'fantasy' is broad, encapsulating weird fiction, swords and sorcery, science fiction and all varieties of horror.
Please submit one story at a time and wait for response before resubmitting.
Poetry:
Any form will be accepted. To be honest, rhyming poetry in iambic pentameters will be a hard sell. However, it would be good to see sonnets, Villanelles or the odd Rondeau, or any other form you care to tackle. Tip: Before submitting, read your poem out loud. Does it work? Check the metre. Does it scan? Look at your line lengths. Lengthy poems or sagas will be considered, but should follow instead the submission guidelines given above for fiction.

Up to five poems may be submitted at one time. Please wait for response before submitting again, and upon acceptance for publication, please wait 3 months before submitting again.
Art:

1. We are looking for creative, engaging images depicting fantasy, Sci-Fi or horror scenes. These can be character art, concept art, or illustrations depicting specific scenes. If you are not sure your work fits in this category, feel free to submit and our submissions team will get back to you.
2. We encourage submissions from people from all walks of life, from anywhere in the world. We are particularly keen to see work from artists who are either new and who may not have had art published before, or from individuals in underrepresented groups, as well as from established artists, whose submissions are always welcome.
3. We request that you refrain from sending images depicting full frontal nudity of any gender, images that can be classified as pornography, images that may be considered overly distressing, or excessively graphic violence and gore (unless this is heavily stylised). We have a zero tolerance policy for images that may be considered hate speech or images that target groups based on race, religion, sexual orientation, gender identity, disabilities, or other protected characteristics.
4. We would love to see work in both colour and black and white. All interior art will be printed only in black and white.
5. Unfortunately, we do not accept AI submissions for art, by submitting work to us you are confirming that it was not produced with the use of AI. Any payment given or contract for use may be declared invalid if AI has been found to be used creating part or all of the image.
6. We allow reprints of art as long as this does not conflict with pre-existing agreements with other publishers, and the previous publishing date was more than 6 months ago
Technical specifications:
7. Files for print will need to be a minimum of 450dpi, but for initial submissions we do not need files to be this size. Maximum upload limits apply. However a file at this higher resolution must be available if work is accepted for print.
8. Cover art: We would prefer art in a CYMK colour profile for printing to ensure colours remain vibrant. Art sizing – COMING SOON.
9. Internal illustrations: unfortunately, at this time we can only accept black and white images. These can be of any size.
Submission: via this form
Email queries: bfshorizons@britishfantasysociety.org
Email Poetry Queries: poetry@britishfantasysociety.org
Email Art enquiries: art@britishfantasysociety.org
Remuneration
BFS Horizons is a paying market. For stories and artwork we pay £20 per item. For poetry we pay £20 per poet per issue.
All contributors will also receive a copy of the issue their work was featured in. We ask for English language rights to publish your work in eBook and paperback formats. These will both be available for sale outwith the society.
We do not currently pay for letters, interviews or reviews.
Art
We are looking for artists in all mediums (including photography) prepared to illustrate stories and the front cover. Please email examples of your work to the relevant editor or refer them to your website or online gallery. You don't have to commit to doing any artwork. We aim to keep a list of interested artists, and approach them when artwork is required.
BFS House Style
Please adhere to the following House Style guide where applicable.
· Title Case for Main Headings, Sentence case for sub-headings.
· Double quotes for dialogue, scare quotes, etc. Single quotes only for dialogue within dialogue.
· Spaced en dashes – for dashes, unspaced for number ranges (7–9). Em dashes for interrupted dialogue—
· Ellipses for trailing off… followed by one space. Ellipses for showing text left out … a space on each side.
· Authors' initials should be unspaced with full stops, e.g. H.P. Lovecraft. Exception: where initials don't stand for anything, e.g. Russell T Davies.
· "Short Story Title", Book Title, Book Series Name, Film Title, Magazine Title, "Poem Title", "Song Title".
· 'eBook', 'email', 'internet'.
· Possessives after 's': the BFS's, Doris's, etc. Go by what you (or the character) would say if reading it out loud.
· UK spelling and punctuation is preferred.
For other things: New Oxford Dictionary for Writers and Editors (New ODWE)
Footnotes and references: MHRA Style Guide
Usage: Fowler's Modern English Usage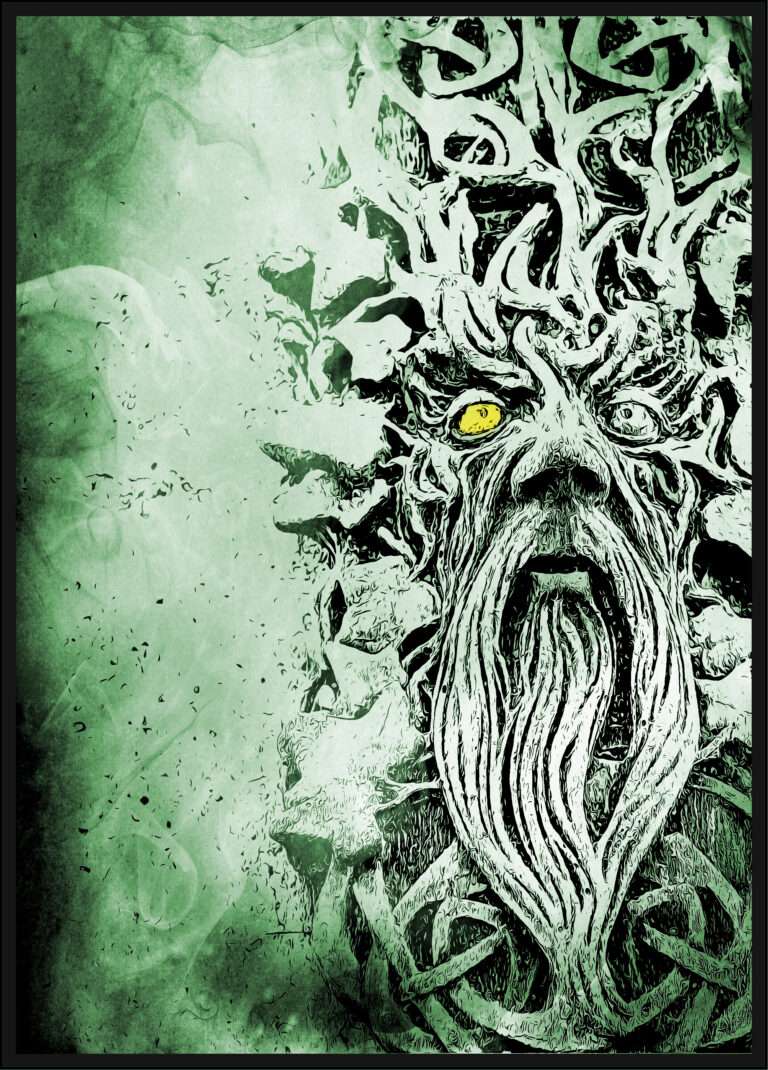 Write for our blog
We're always keen to hear pitches for blog articles. Want to tell us about your favourite fantasy characters? Or wax lyrical about your favourite author and why they deserve more love? Or maybe you have a book coming out and you want to tell us about the research you did, or why you chose this particular story to tell? 
As well as articles for the blog, we're always looking for reviewers to join our team. The reviews currently appear first on our website and are sometimes also collected in the BFS Journal. Contributors retain the copyright in their reviews. Our definition of fantasy is a wide one, so items covered include heroic fantasy, science fiction, horror and everything in-between.
Submission: Via this Form