Creating a Deep and Rich World Through Your Prose with Anna Smith Spark

Event Date:
23 July, 2023
Have you ever read a sentence which was just so brilliantly written that you had to stop, put the book down for a moment, and just take it in? I'm sure anyone who has read Anna Smith Spark's work has experienced that moment and wondered how she does it. Join us for this workshop on Sunday 23rd July as she takes us through her process.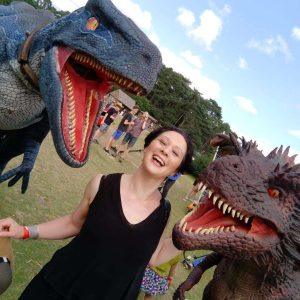 Anna Smith Spark is the author of the grimdark epic fantasy series The Court of Broken Knives, The Tower of Living and Dying and The House of Sacrifice, and the standalone A Woman of the Sword. Her writing has been described as 'a masterwork' by Nightmarish Conjurings, 'an experience like no other' by Grimdark Magazine, and 'howls like early Moorcock, converses like the best of Le Guin' by the Daily Mail. She's aspie, dyslexic and dyspraxic; a petty bureaucrat and a former fetish model. You may know her by the heels of her shoes.
Twitter: @queenofgrimdark
Facebook: Anna Smith Spark
Sorry, this event is expired and no longer available.