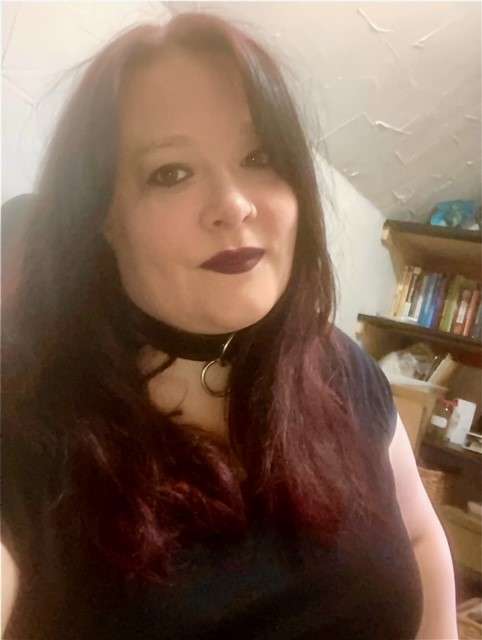 Shona Kinsella is the author of epic fantasy, The Vessel of KalaDene series, dark Scottish fantasy Petra MacDonald and the Queen of the Fae and British Fantasy Award shortlisted industrial fantasy The Flame and the Flood as well as the non-fiction Outlander and the Real Jacobites: Scotland's Fight for Freedom. She was editor of the British Fantasy Society's fiction publication BFS Horizons for four years and is now Chair of the British Fantasy Society.
Shona is an avid reader with a love for language and is most often to be found with her nose in a book. She has worked in varied industries, from acting to the civil service, and has a degree in law from the University of Strathclyde.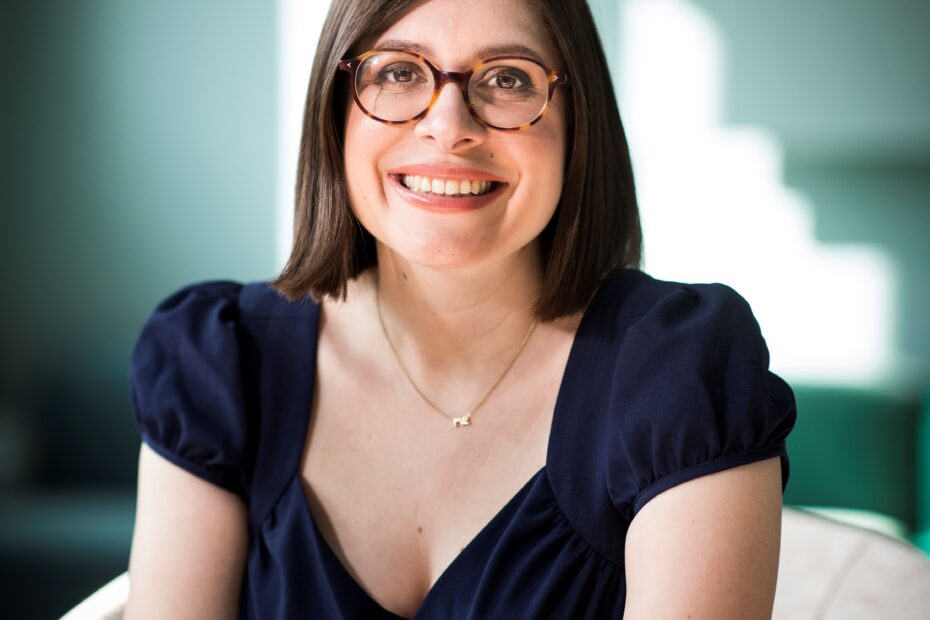 President - Juliet Mushens
Juliet Mushens is the President of the British Fantasy Society where she acts as an ambassador amongst the genre community. In her day job she runs literary agency Mushens Entertainment, where she represents a host of bestselling authors across the genres, ranging from Richard Osman and Jessie Burton to Hannah Kaner, Jen Williams and Taran Matharu.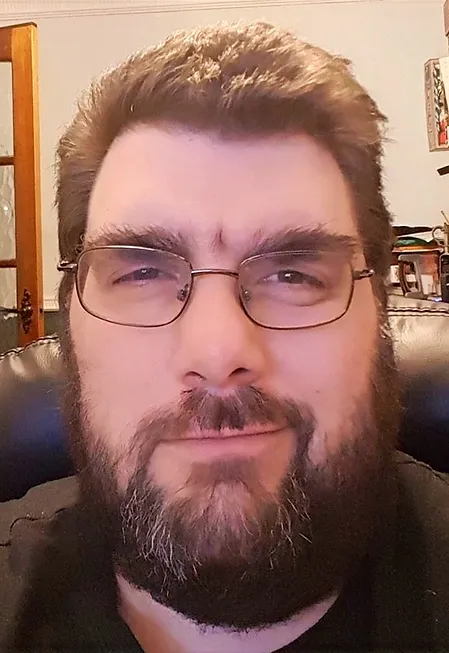 John C Dodd works conventions, that's what he does, that's all he does…
Co-Area Head for Mimo for Worldcon 2019, Committee at Eastercons since 2020, Director of Dragonmeet, Front of House at UK Games Expo, RPG manager at Airecon and UK Games Expo, Director of Longcon.  He enjoys building events where everyone can have a great time, and even now in times when everything is not as it once was, he still looks for ways so that others can have a good time
He's a Swordsman, a Devotee of the Iron Church, a preacher of handwriting, and a writer of games, publishing his own RPG, Quest, in 2018.  He's been line developer of SLA Industries and has written for several different games companies, including Cubicle 7 and Modiphius Entertainment.
He also wrote a million words in 2014 and has never stopped since then, writing is what keeps him sane…
Find him on Facebook or by typing in Millionwordman into any search engine in the world. Here is John's Goodreads Link.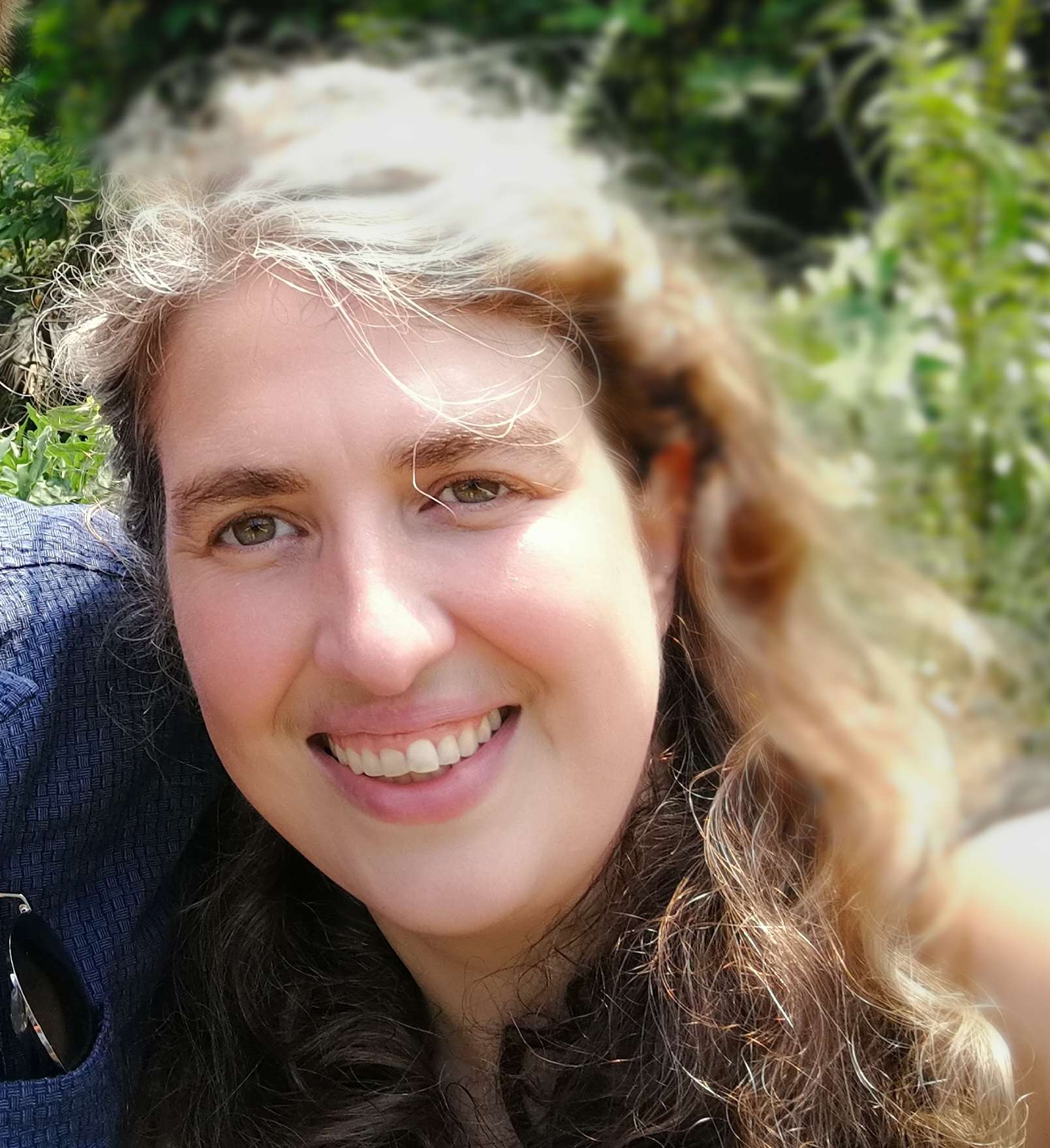 Secretary - Karen Fishwick
Karen has a professional background in volunteer management and community projects having worked in this area for over 15 years.
She is currently writing education modules for Mindful Business Services.
She has been running the logistics side of events with HWS for a number of years, including UK Fantasycon and an annual computer games convention.
Karen is the Chair of World Fantasy Convention 2025.
She has volunteered with a number of World Fantasy Conventions and is currently volunteering with WFC 23, Eastercon 23 and Eastercon 24.
She loves to read genre books, does a little proof reading and writes an occasional review.
Karen is a disabled woman who is passionate about access and supporting marginalised voices.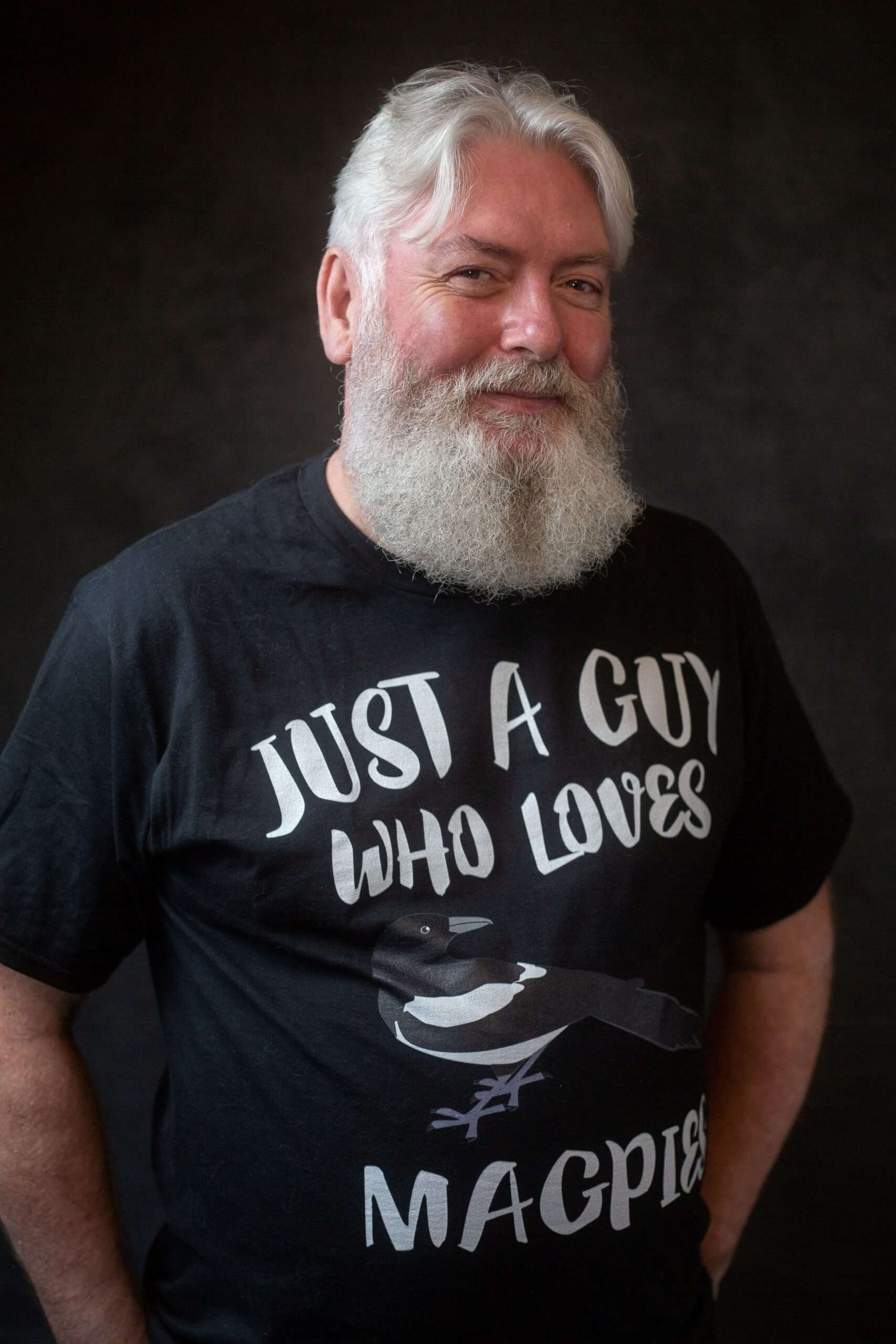 BFS Horizons Editor - Pete Sutton
Pete W Sutton is a writer and editor.
His two short story collections – A Tiding of Magpies and The Museum for Forgetting – were shortlisted for Best Collection in the British Fantasy Awards in 2017 & 2022 respectively. His novel – Seven Deadly Swords – was published by Grimbold Books.
He has edited several short story anthologies and is the editor for the British Fantasy Society Horizons fiction magazine.
(Picture by TomShot Photography)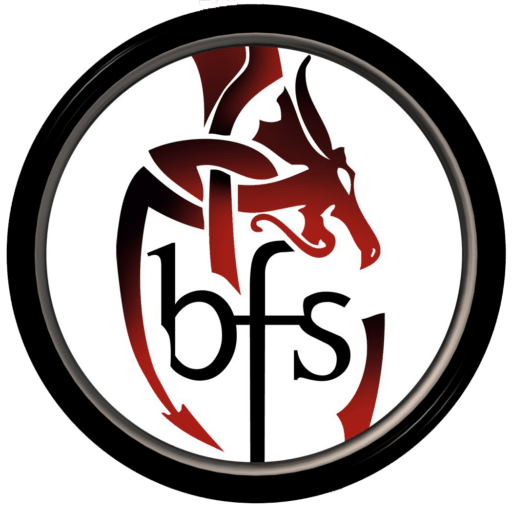 Communications Officer - Jenn Arndt
Jenn Arndt has 10+ years experience studying and working with digital communications which she uses to support the BFS. 
She's been a fan of the fantasy genre since first learning to read. 
While she writes the occasional review on her blog, most of her writing involves short bedtime stories about a Green Dragon and his friends for her two little ones.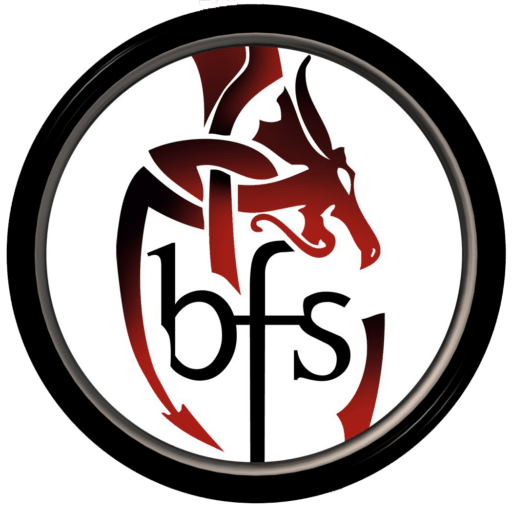 Awards Admin - Katherine Fowler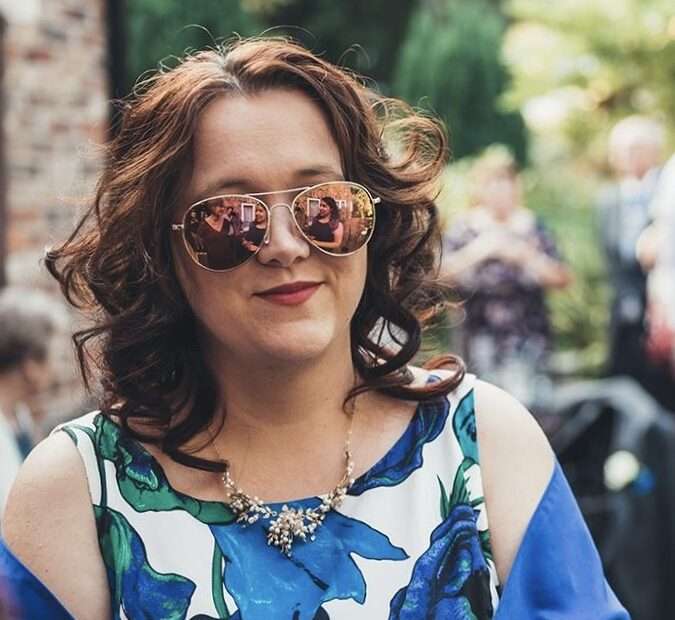 Reviews Editor - Sarah Deeming
Sarah has been a reviewer for the BFS for six years and the editor for three of those. Her role requires a huge amount of self-control as all the review books come to her, and she can't hoard them for herself. She has to send them to the other reviewers. Horror is her favourite genre, and is always on the look out for her next terrifying read."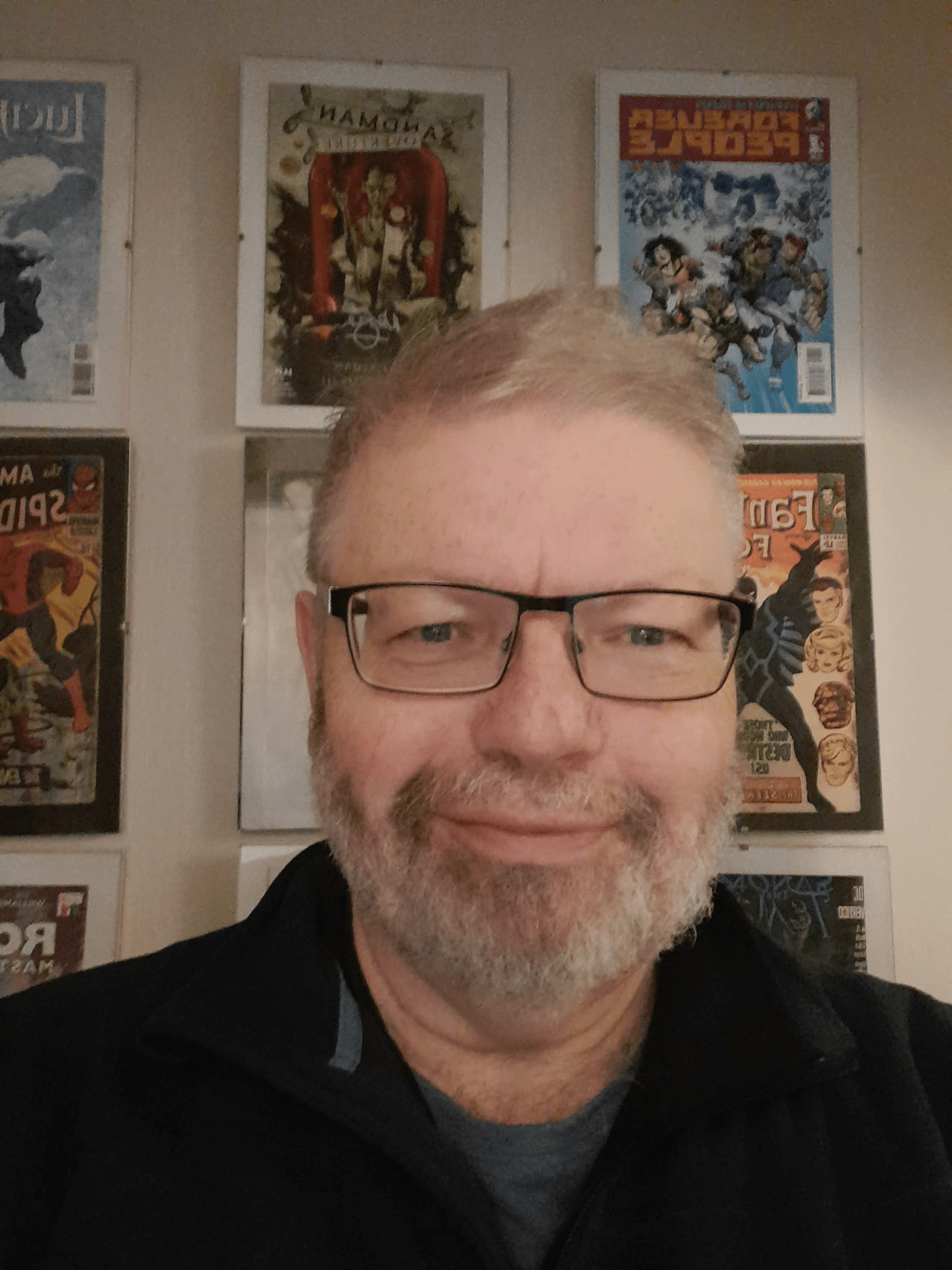 Poetry Editor - Ian Hunter
Poetry editor, Ian Hunter, has been a member of the British Fantasy Society since 1988 when he joined as a very small child. He is a children's author, short story writer, editor and poet, and his work has appeared in places like "New Writing Scotland", "Unsung Stories", "Dreich", "Shoreline of Infinity", "Occult Detective Monthly", "Visual Verse", "Dreams and Nightmares", "Star*Line", and many other magazines and anthologies in the UK, USA and Canada. He is also a member of the Glasgow Science Fiction Writers Circle, and the Horror Writers Association. He has twice been a writer-in residence and was a director of the Scottish writer's collective, Read Raw, and still looks after Read Raw Press. He reviews for the BFS, Shoreline of Infinity, and the website Concatenation, where his reports about Fantasycon also appear. He is the proud owner of 1000 trees in Korup rain forest in Cameroon, and has adopted a polar bear called Svetlana who writes regularly and says she is looking forward to eating – no – meeting Jessie, Ian's black labrador.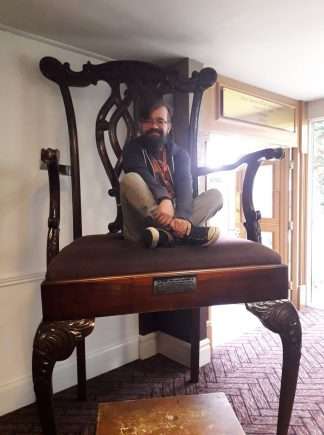 Short Story Competition Lead Judge - Steven Poore
Steven Poore is a published and award-nominated Epic Fantasist, based in the dark hills of Sheffield. He administers the annual Short Story Competition from a scarlet throne in a magnificent Book Cellar, where even the cat fears to tread.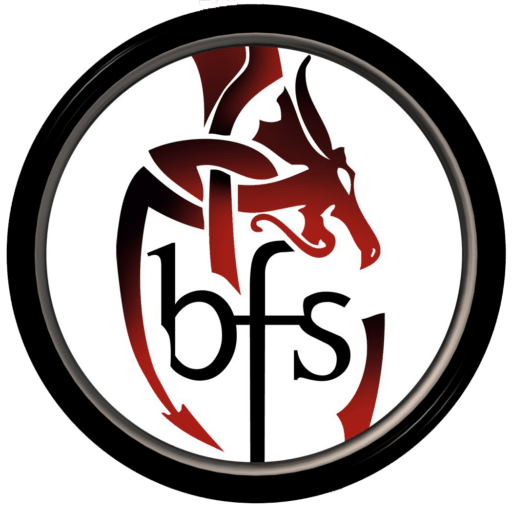 Events Officer - Matthew Ducharme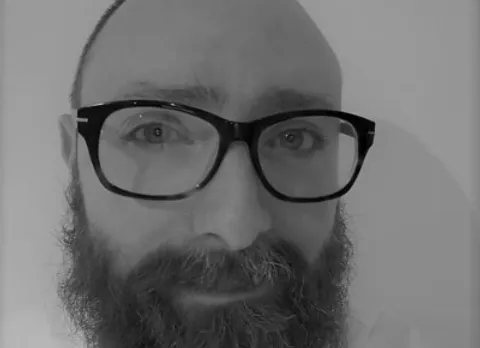 Events Officer - David Green
David Green is a NEURODIVERSE writer of the epic and the urban, the fantastical and the mysterious.
With his character-driven dark fantasy series Empire Of Ruin, or urban fantasy noir HELL IN HAVEN, David takes readers on emotional, action-packed thrill rides.
Hailing from the north-west of England, David now lives in County Galway on the west coast of Ireland with his wife and train-obsessed son.
When not writing, David can be found wondering why he chooses to live in places where it constantly rains.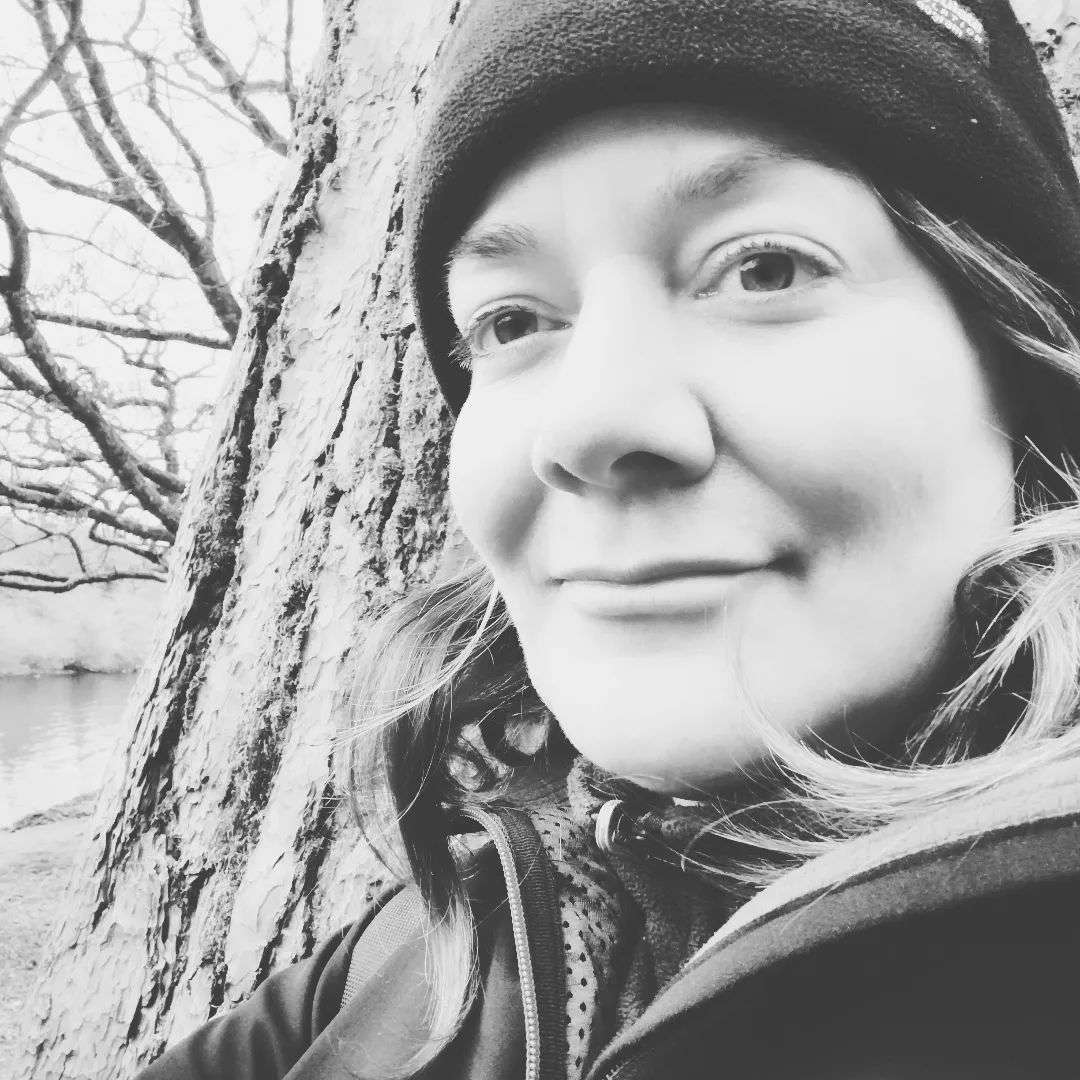 E.M. Faulds is an Australian who now calls Scotland home. She has published short stories in Shoreline of Infinity and Strange Horizons magazine, and Under the Moon: Collected Speculative Fiction is now available at GhostMothPress.com. Find her websites and social links at https://linktr.ee/bethkesh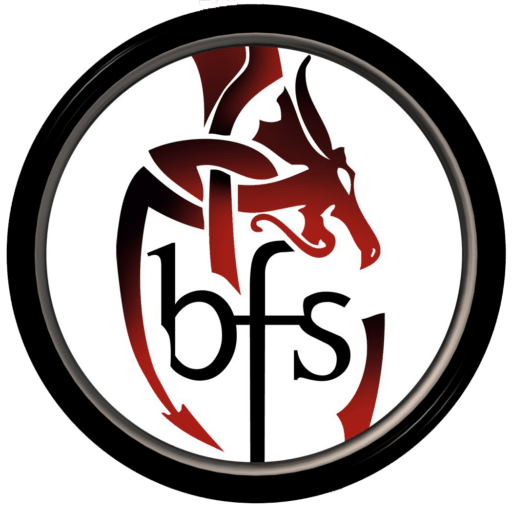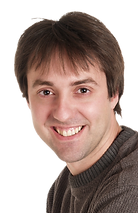 Fantasycon Chair - Allen Stroud
Allen Stroud is Chair of the British Science Fiction Association and has been Chair of Fantasycon in 2017, 208 and 2021. He is university lecturer and a writer of fantasy, science fiction and horror. He works on computer games, TV, novels and short stories. His science fiction novels, Fearless and Resilient are published by Flame Tree Press.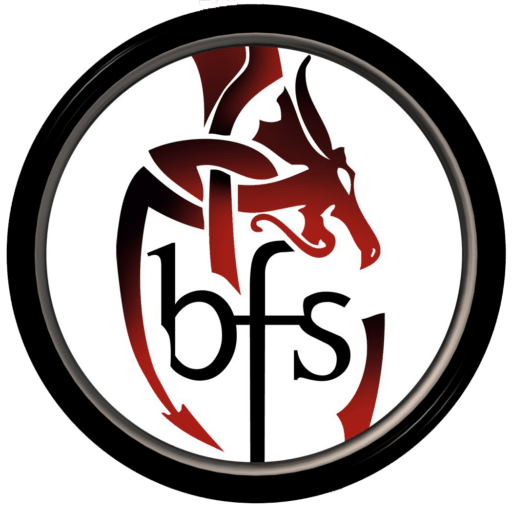 Archivist and Stockholder - Vacant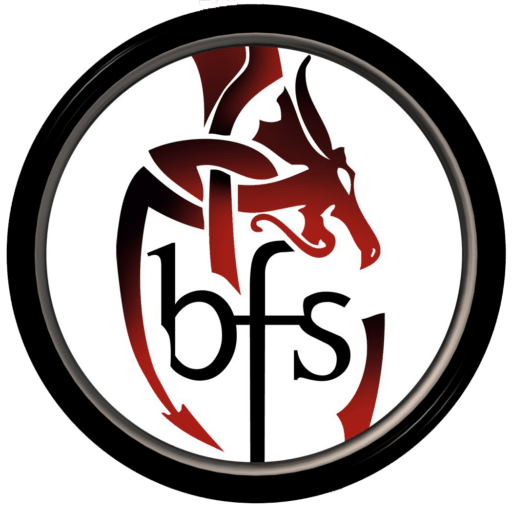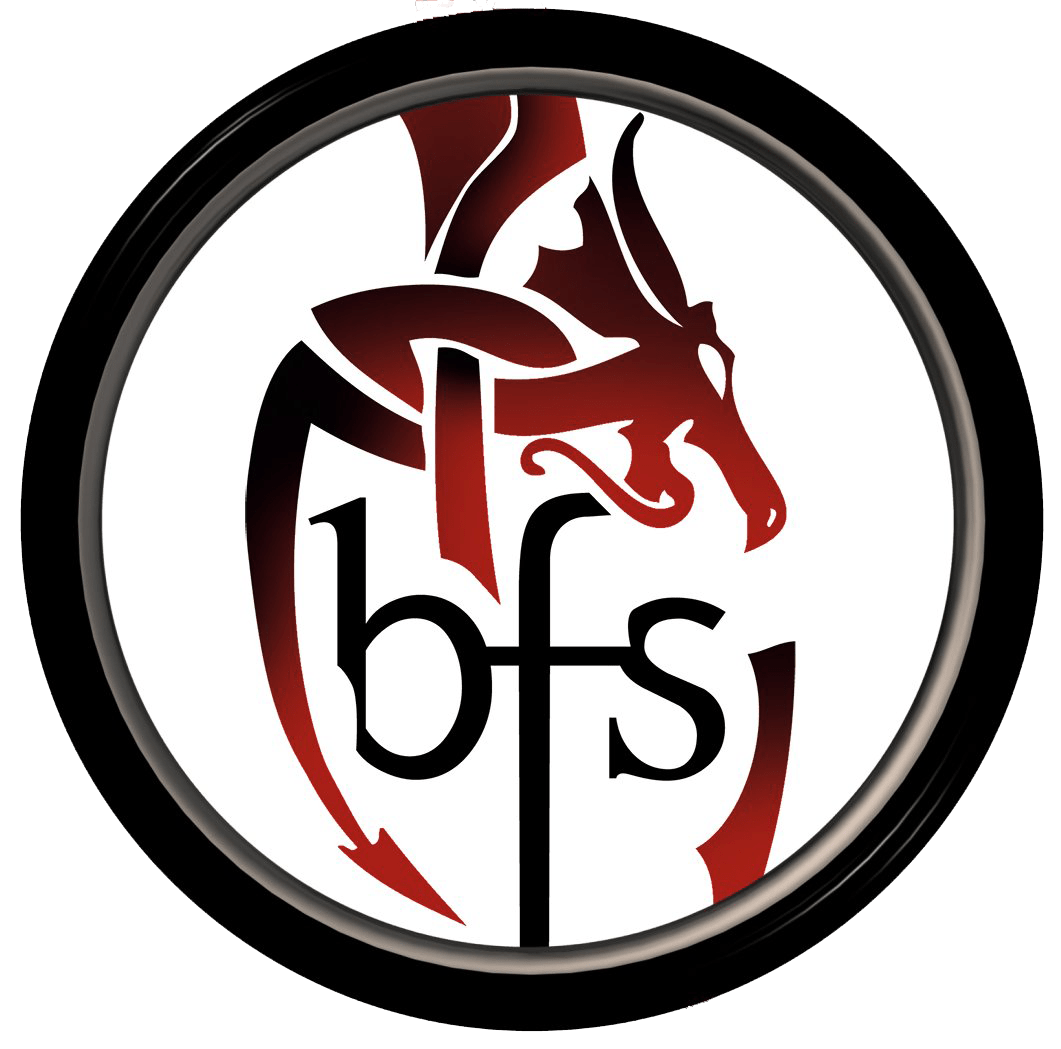 BFS Journal Editor - Vacant